1725: Topo-Soteriology (San Antonio Primer)
Paul Soupiset, 2018
Cut Paper and Mixed Media, 30 in. x23 in.
Art Pace — Common Currents Exhibition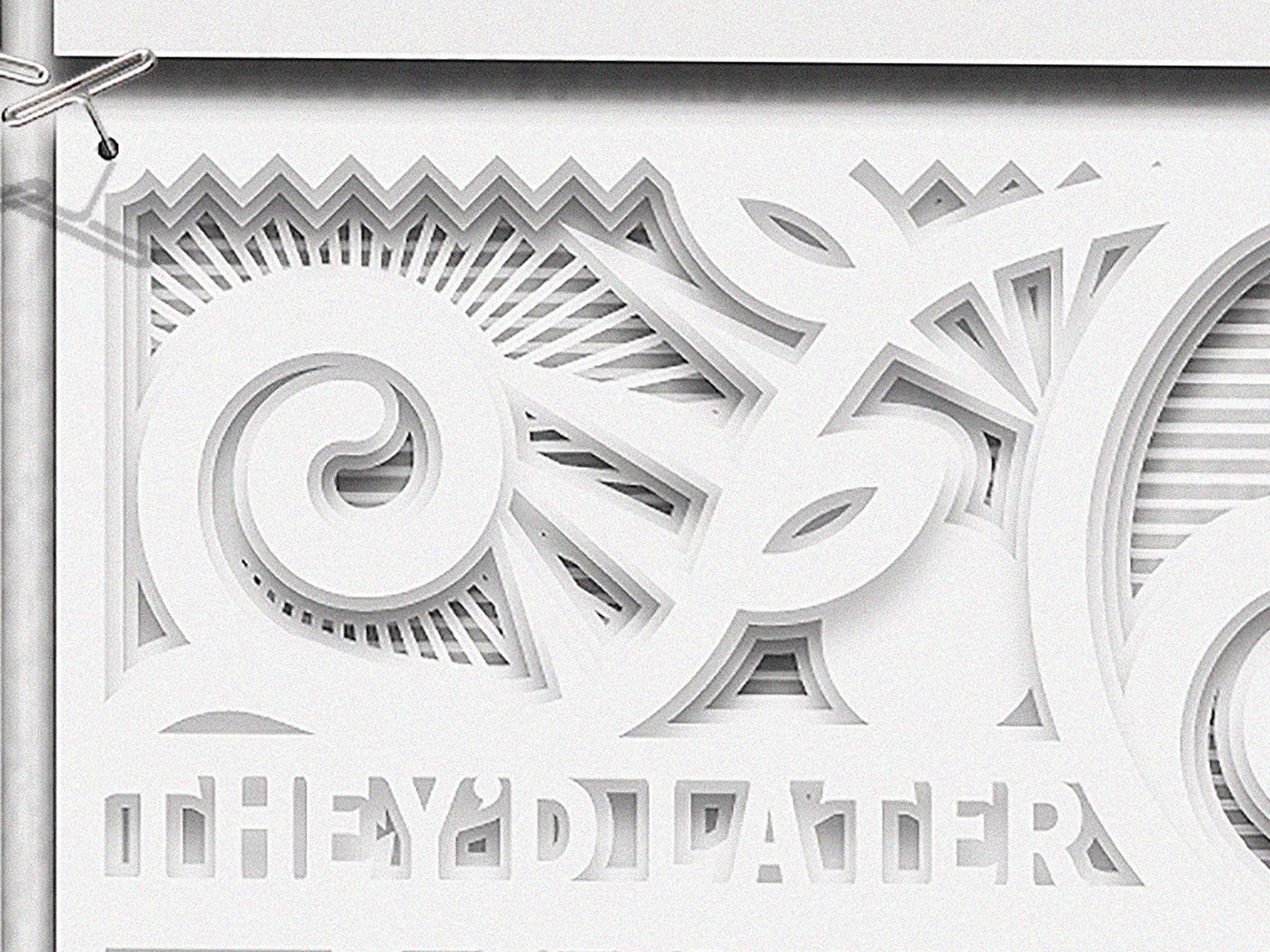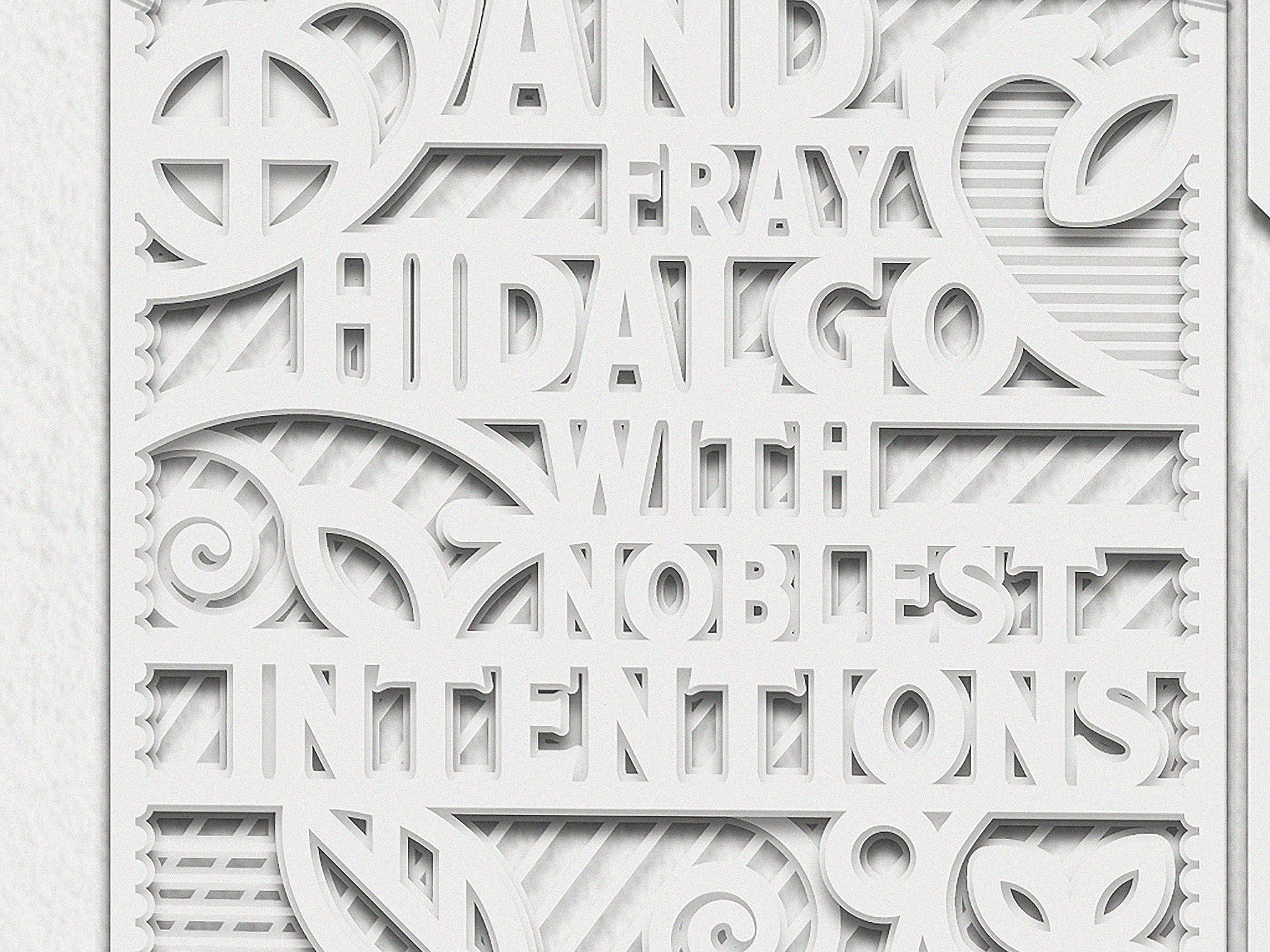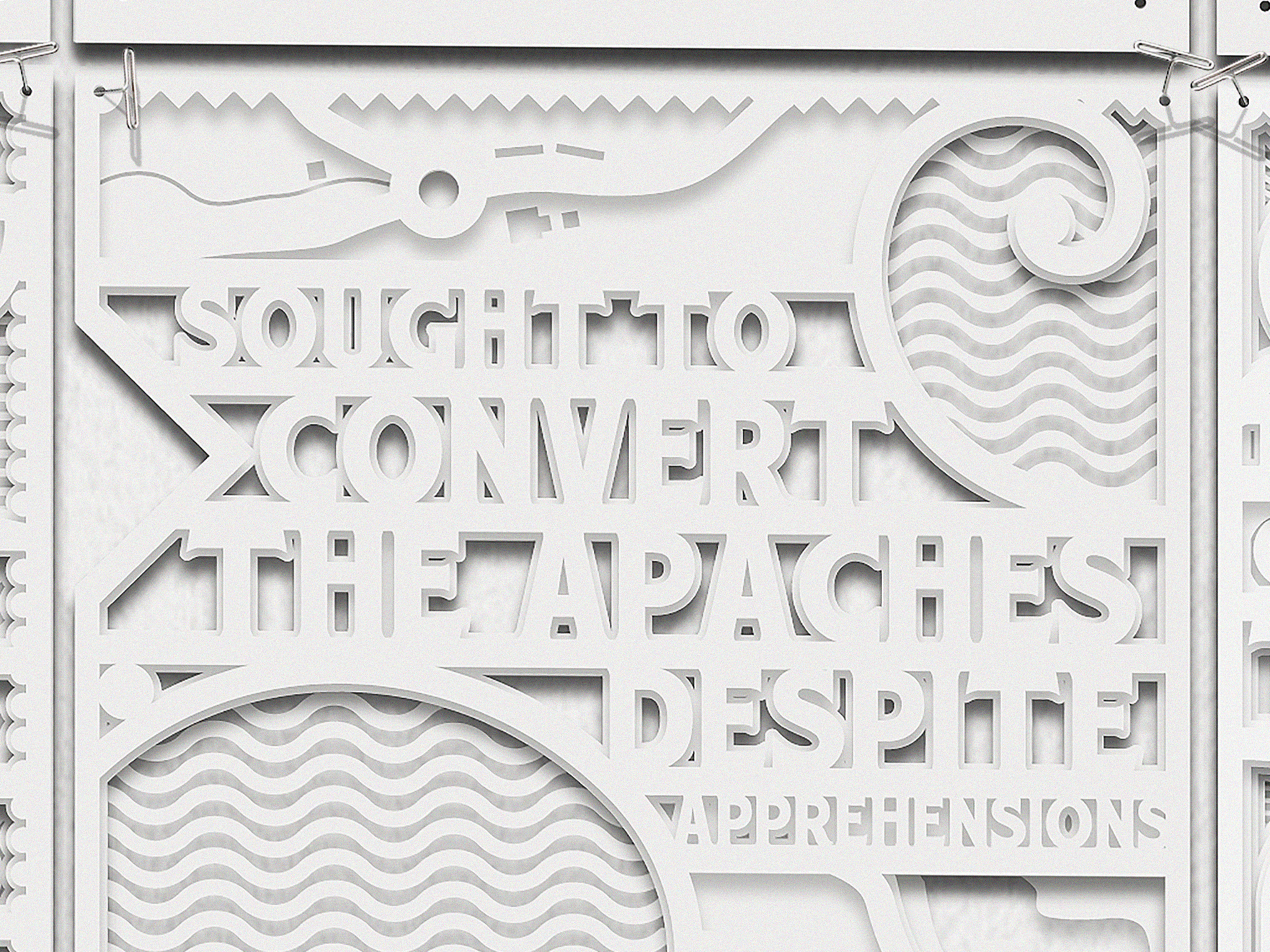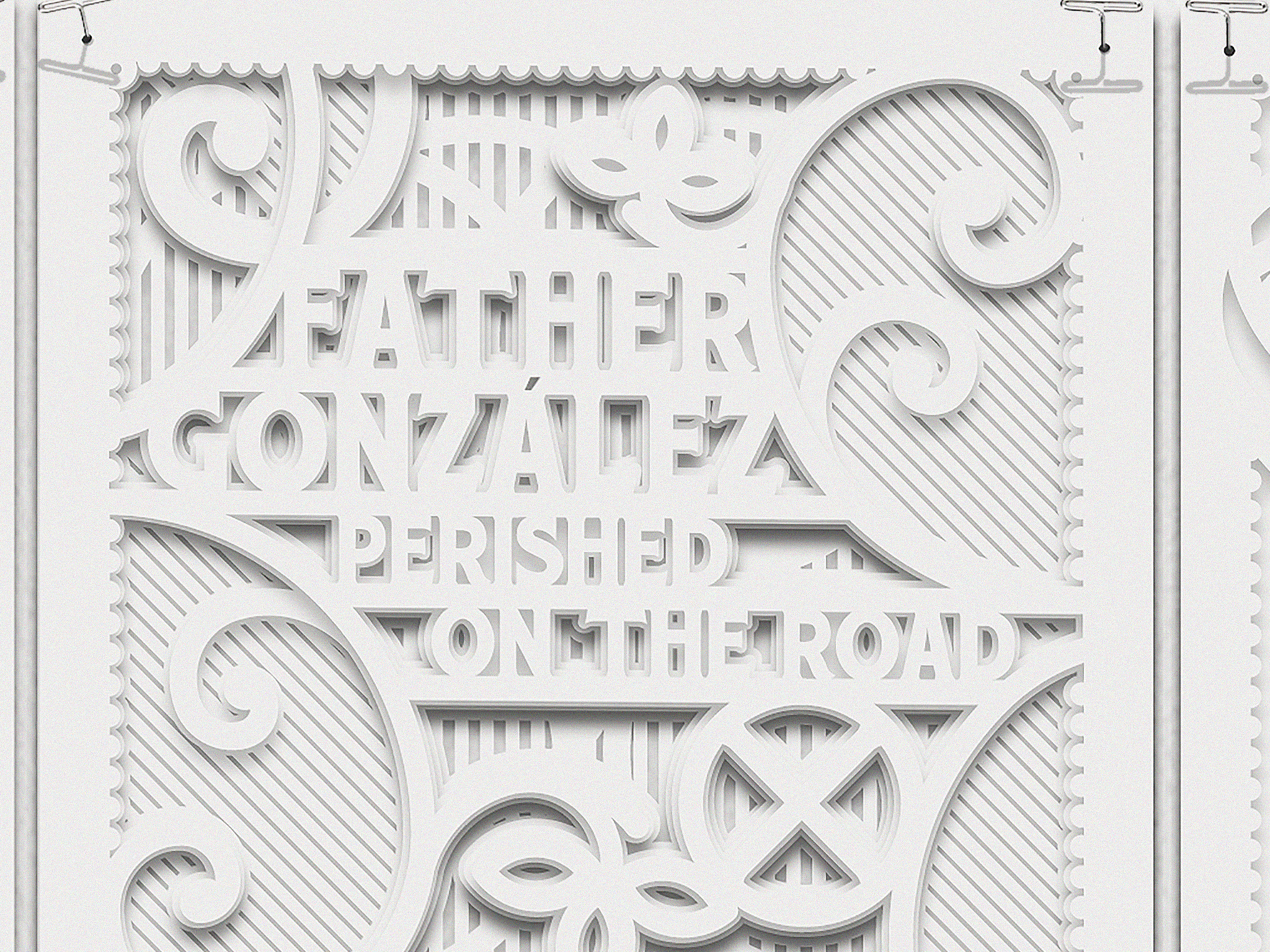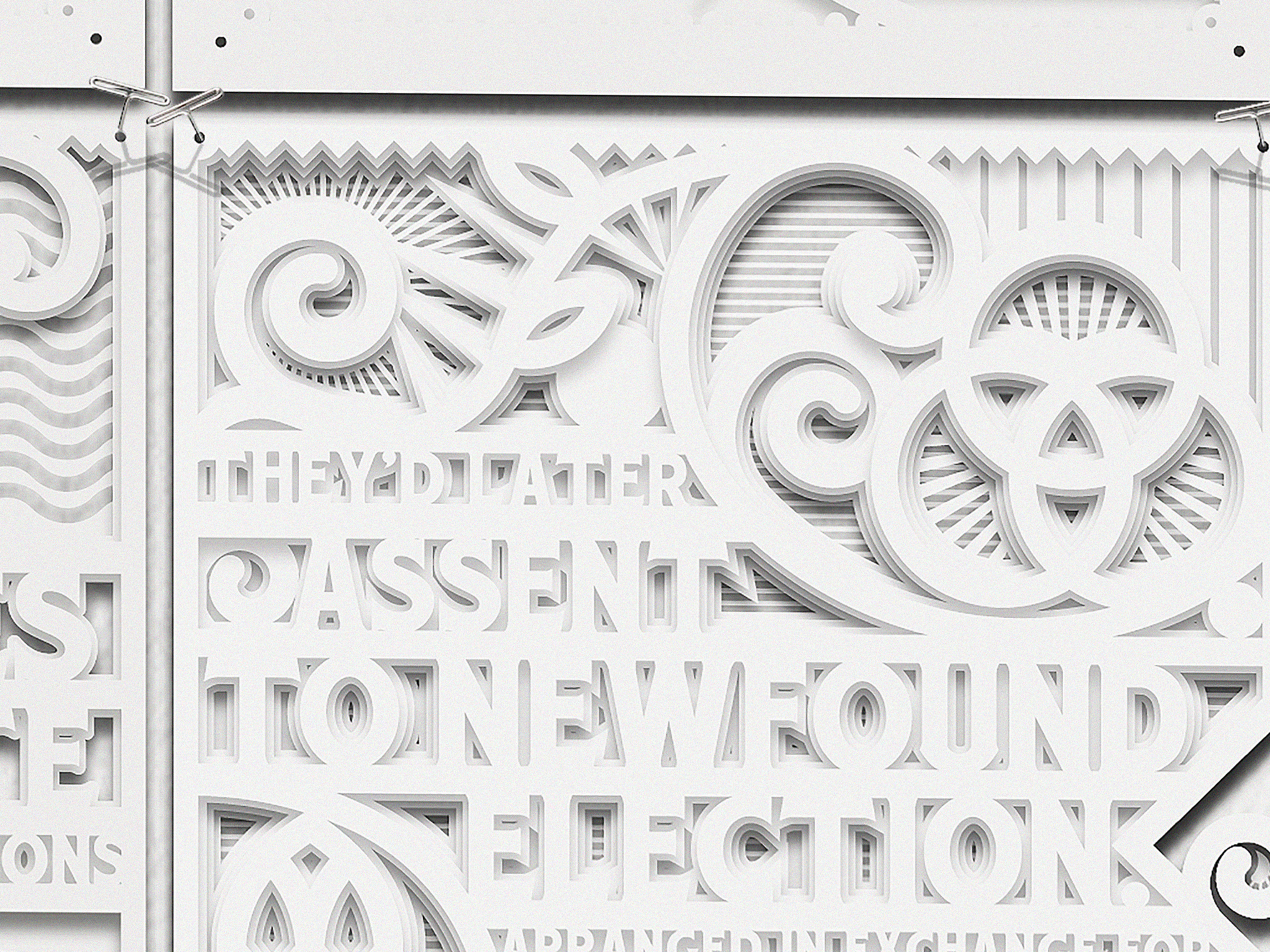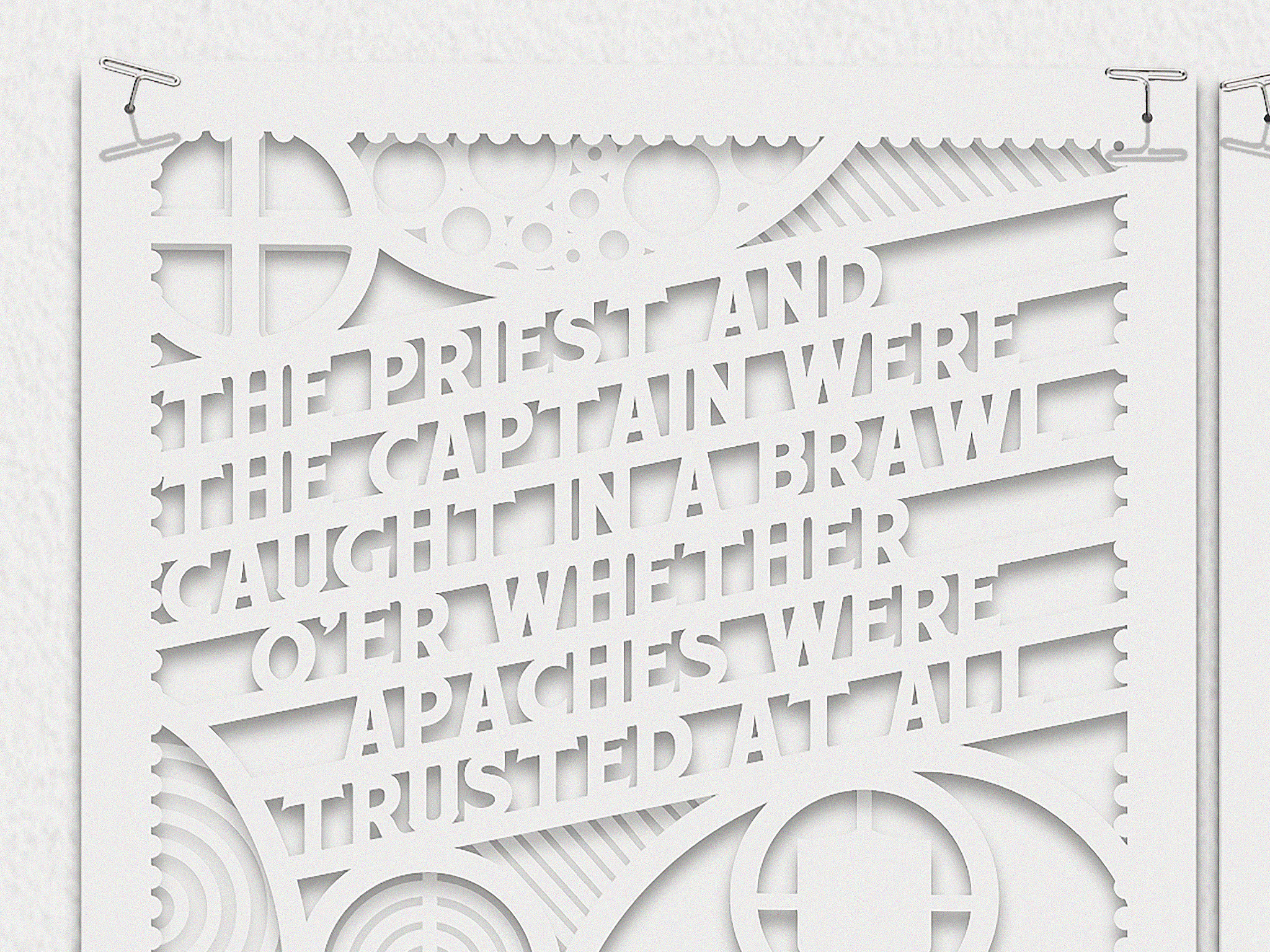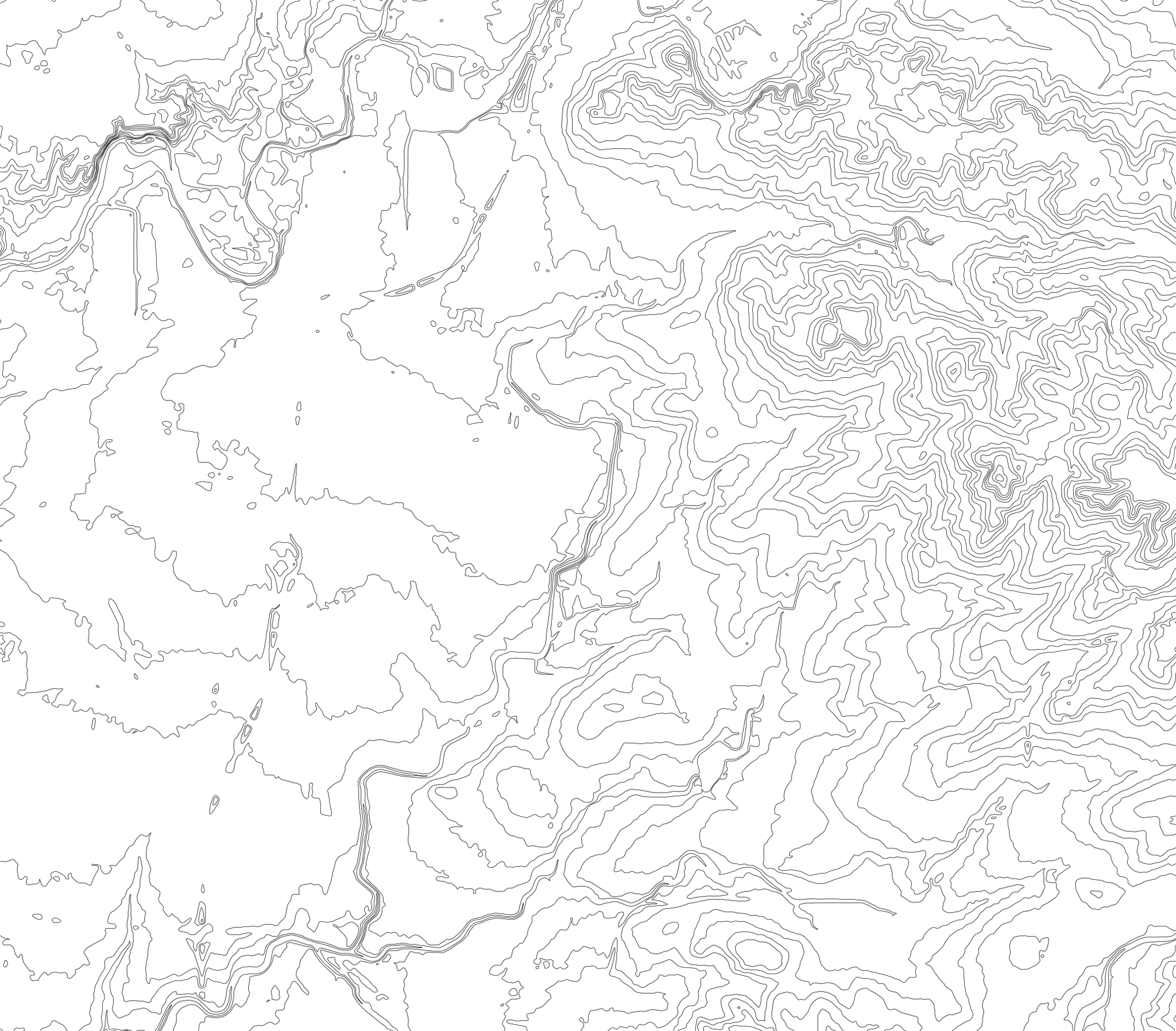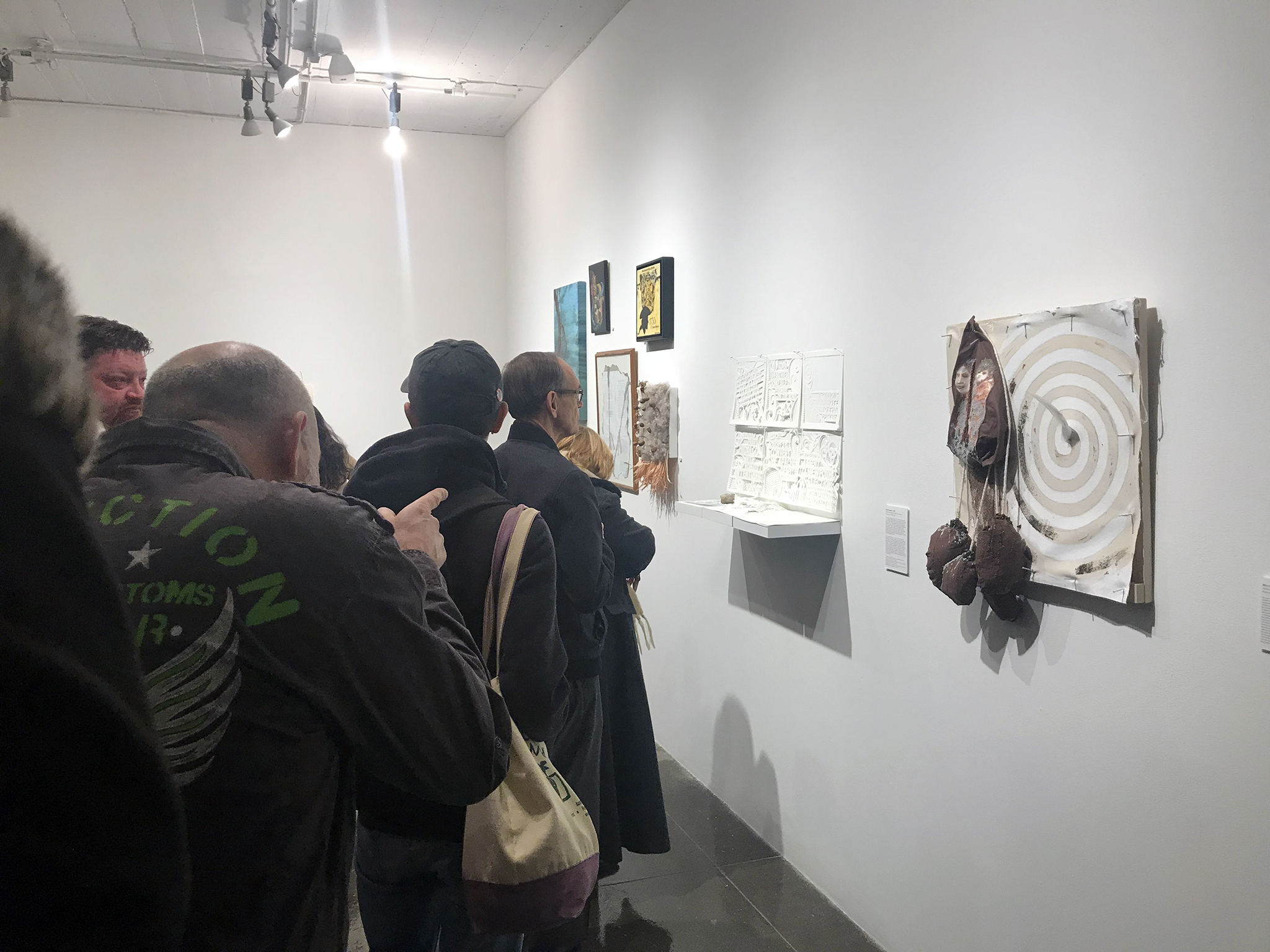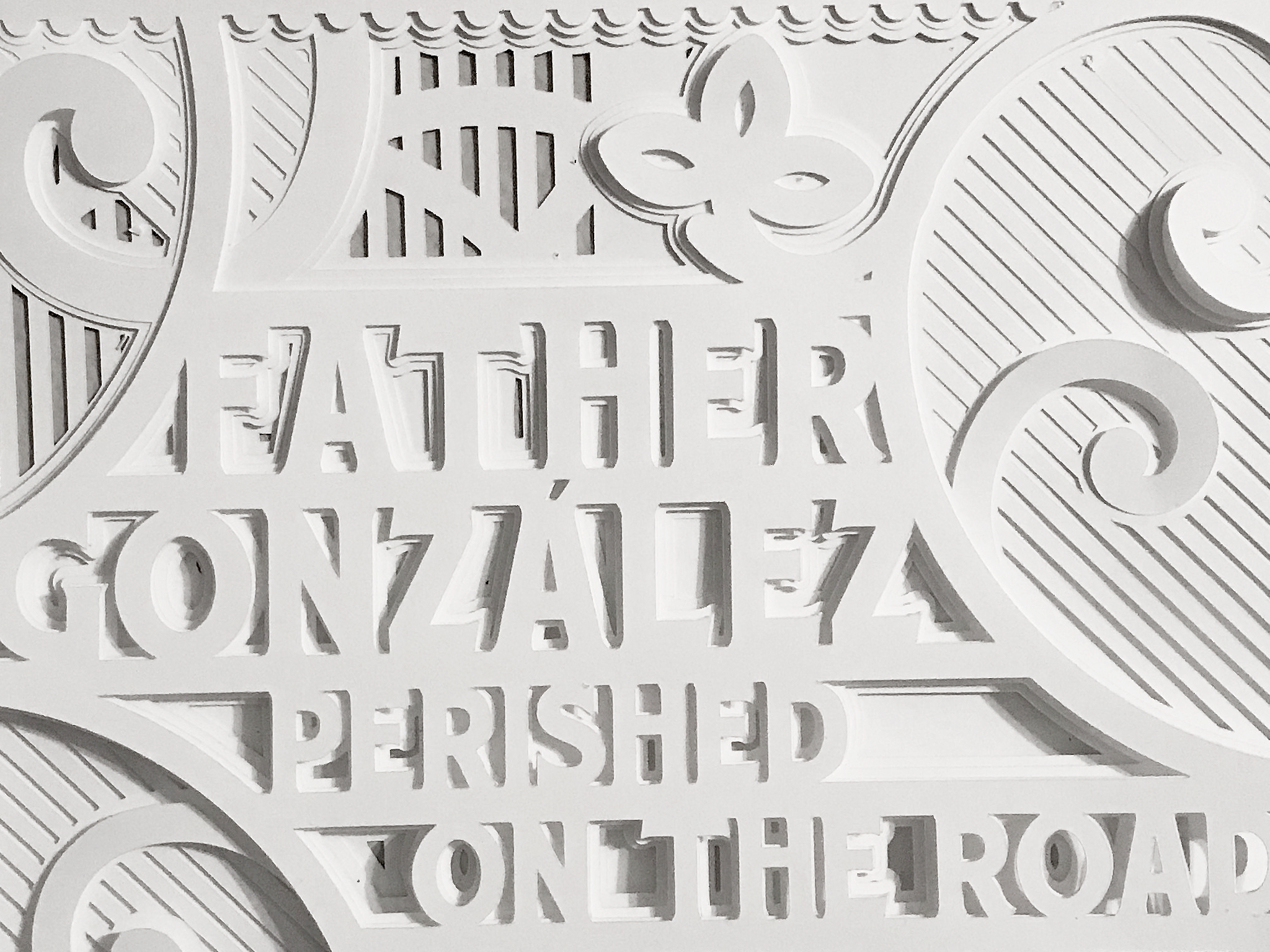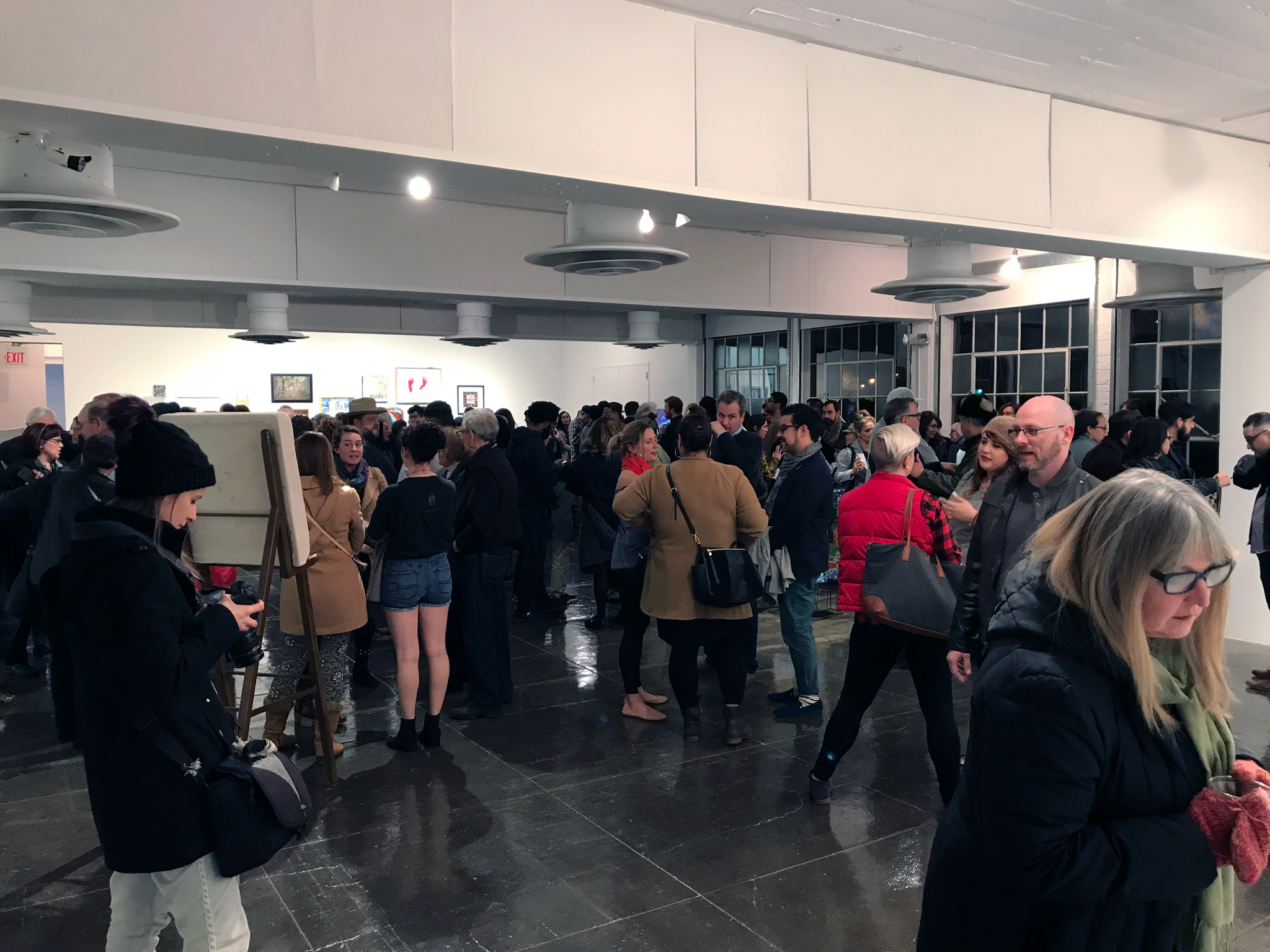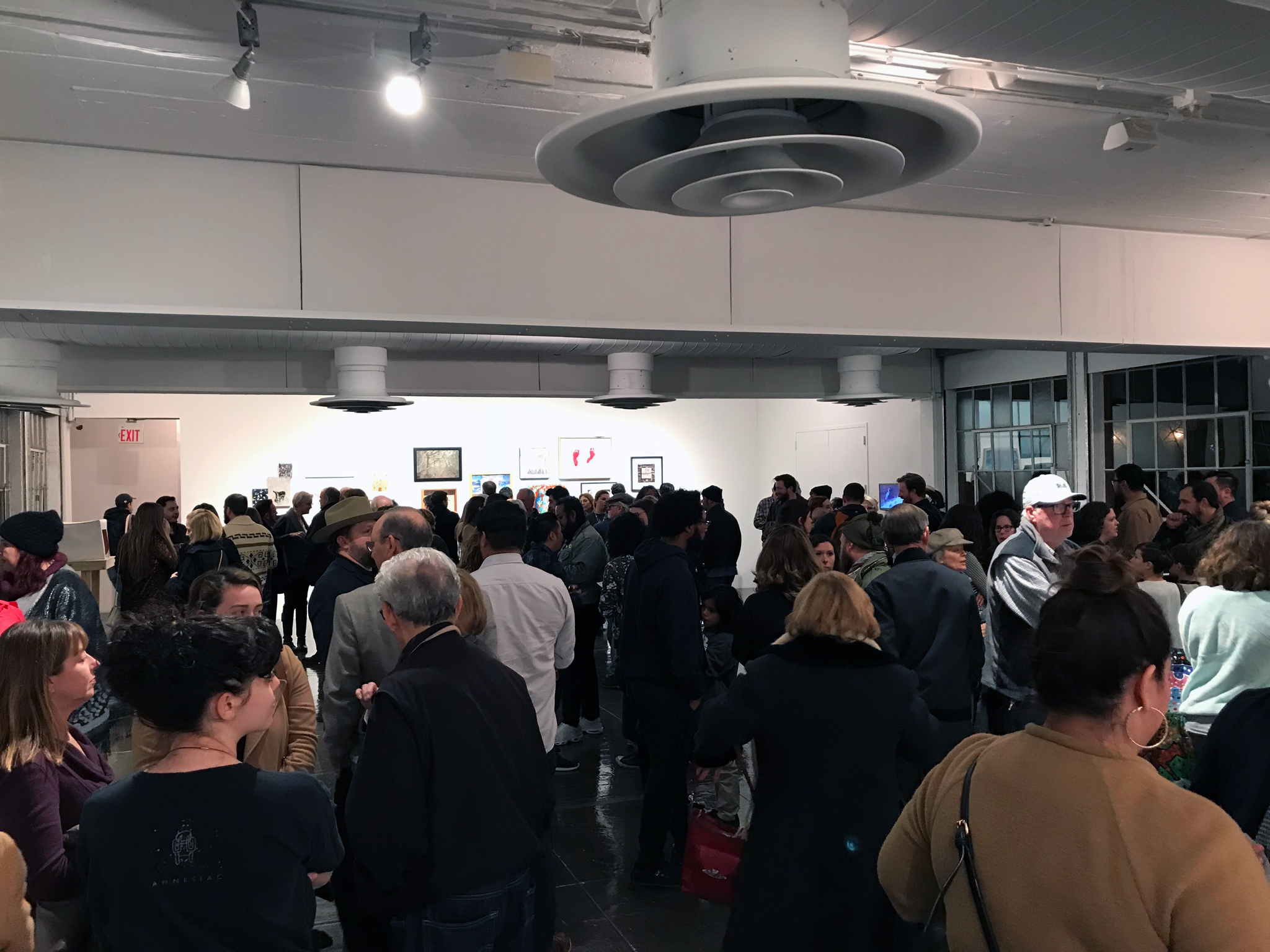 This piece employs the style of 17th century colonial primers—simple, childlike, didactic verses—paired with a visual process that attempts to step humbly into the tradition of papel picado. I explore/appropriate both the colonialist's catechistic style as well as the indigenous Pueblo-Huixcolotlan cut-paper artform. I explore the top-down-versus-grassroots ambivalences therein that echo the tensions among Catholic missionaries vis-à-vis Spanish officers (and between the larger institutions each represented), and among the Lipan Apaches who had inhabited parts of Texas for hundreds of years prior.
Little is recorded about local life in 1725 Viceregal San Antonio. One inhabitant at Mission San Antonio de Valero in 1725, Father José González, argued with the captain of the Presidio of San Antonio de Bejár over the treatment of the Apaches. "…overcome by his desires of peace with the Apaches1", González was recalled to Querétaro, but never made it; reports say he "perished on the road.2" Another inhabitant, Father Francisco Hidalgo "grieved to see the repeated slaughter which resulted from the war with the Apaches3" and sought permission to evangelize the Apaches. His request denied, he left San Antonio dejected only to die a year later, heartbroken.
"Common Currents is a diverse showcase of San Antonio's history as told by 300 local artists at six art-centric venues. Drawing on the connections that run through San Antonio's vibrant creative community, each of the organizing partners began by inviting two artists. These initial artists were then asked to invite two peer artists until more than 300 were amassed. All of the participating artists are assigned one year of San Antonio's history to reflect on in the development of their work for Common Currents. This exhibition is presented chronologically through a variety of contemporary media. More information on Common Currents is at commoncurrents.org."
1. Weddle, Robert S. San Juan Bautista; Gateway to Spanish Texas. University of Texas Press, 1968, 156-157.
2. Castañeda, Carlos Eduardo. The Mission Era …: by Carlos E. Castañeda, .. Von Boeckmann-Jones, 1936, 253.
3. Weddle, Robert S. The San Sabá Mission: Spanish Pivot in Texas. Texas A&M University Press College Station, 1999, 3.